Ship model HMS Surprise, historic wooden static kit Artesania Latina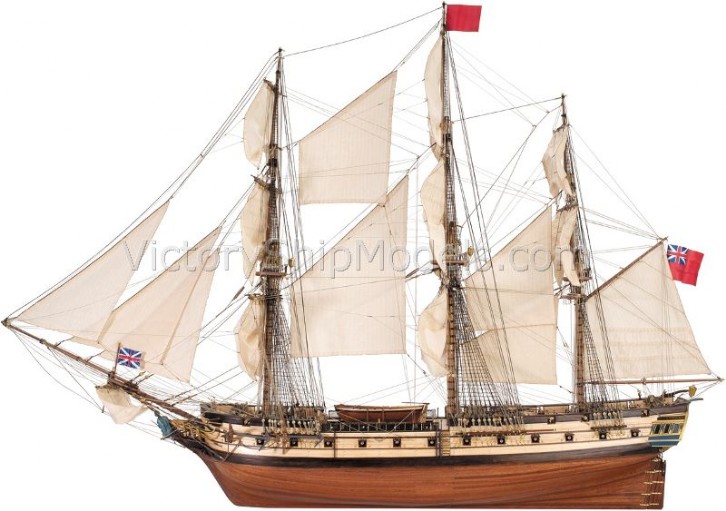 Specification
Scale 1:48


Length: 1330 mm


Height: 960 mm


Difficulty: 3


Part No.: AL22910

Benefits
Next model discount


Historic map discount

Surprise ship model
She was famous frigate from film Master and Commander.

Scale 1:48, Length: 1330 mm, Height: 960 mm
Display scale kit difficulty: 3

Ship history
Built at Le Havre in 1794 as a 24 8Lb long gun French corvette, and named L'Unitie, she was captured in 1796 by the British and renamed H.M.S. Surprise. She was rearmed and classified as a sixth rate frigate.
She is the ship that inspired the Aubrey-Maturin series of novels by Patrick O'Brian and was featured in the 2003 film Master and Commander.

Scale kit description
The kit features the following: This advanced kit is suitable for ship kit builders who previously built two or more models of a similar style. Artesania Latina's kit features plank-on-bulkhead construction. All necessary fittings, excellent instructions with a detailed photo illustrated instruction manual. This is without a doubt, the finest kit to come out in a long time. Pre-sewn sails, baseboard and many others are included.

CAUTION!! Although these are high quality ship model kits, they may not be suitable for some one not familiar with building of wooden model ship kits. See more.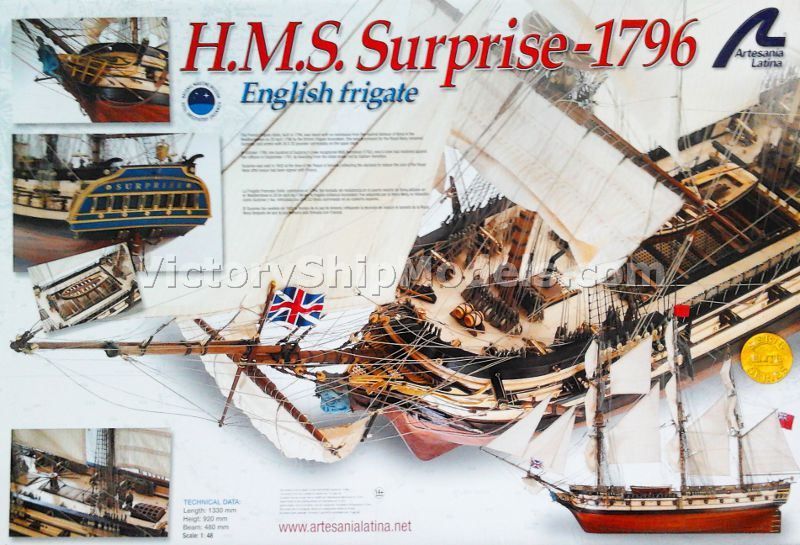 Ship model HMS Surprise is favorite wooden scale kit from Artesania latina manufacturer. It is popular for its good quality and the customers often buy it as a valuable and nice gift. Scale model kit HMS Surprise from Artesania Latina contains necessary building material and parts. That is why the modeler can focused only on building of this nice wooden tall ship model. Victoryshipmodels.com selects and offer only the best ship model kits. Ship model HMS Surprise is one of them.

Retail box in pictures - overview
Wooden planks and parts, accessories, documentation.

Open box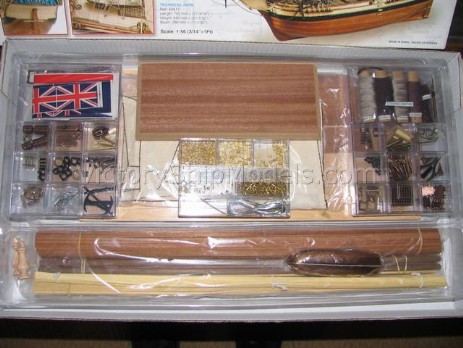 Wooden parts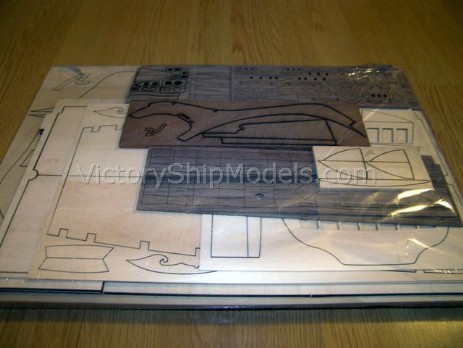 Accessories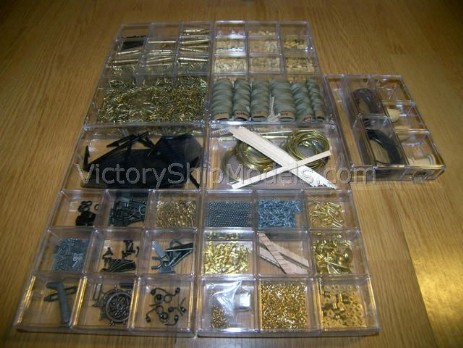 Documentation