Ship model Saint Malo, historic wooden static kit Artesania Latina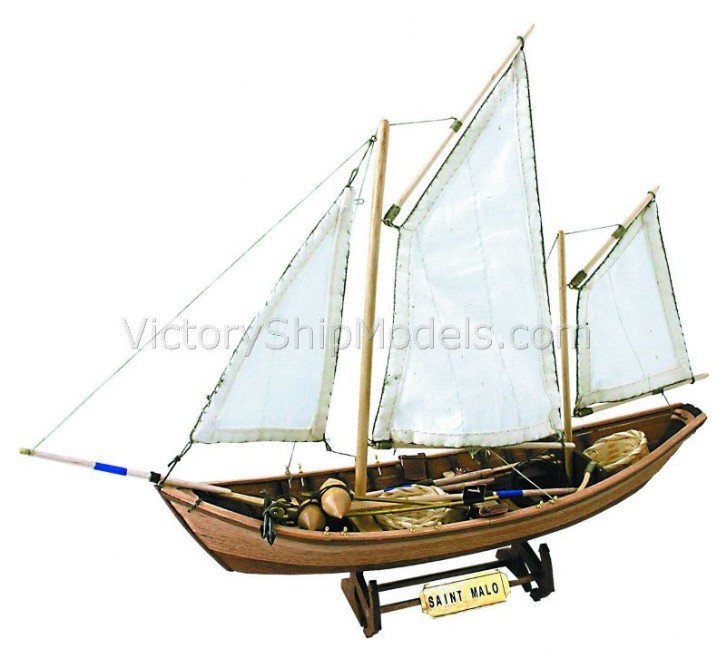 Specification
Scale 1:20


Length: 345 mm


Height: 220 mm


Difficulty: 1


Part No.: AL19010

Benefits
Next model discount


Historic map discount

Saint Malo ship model
Boat Saint Malo began to be used in France after the war of 1870.

Scale 1:20, Length: 345 mm, Height: 220 mm
Display scale kit difficulty: 1

Ship history
The Saint Malo began to be used in France after the war of 1870. By then the Americans had also been using them for some time in the schooners working off the coast of Massachusetts and new Scotland.

Scale kit description
The kit features the following: This beginner kit is a good choice for everyone who is new in ship model building.
Artesania Latina has built a reputation on high quality kits supported by detailed plans and easy-to-follow instructions that show every step of the construction process. All wooden parts are pre-cut for your convenience, and the fittings package includes everything you need for outfitting your model. Blocks, deadeyes, anchor stock and other wooden fittings are pre-finished and ready to use. Metal parts include brass eyebolts, bell and chain and much more. Pre-sewn sails are included.

CAUTION!! Although these are high quality ship model kits, they may not be suitable for some one not familiar with building of wooden model ship kits. See more.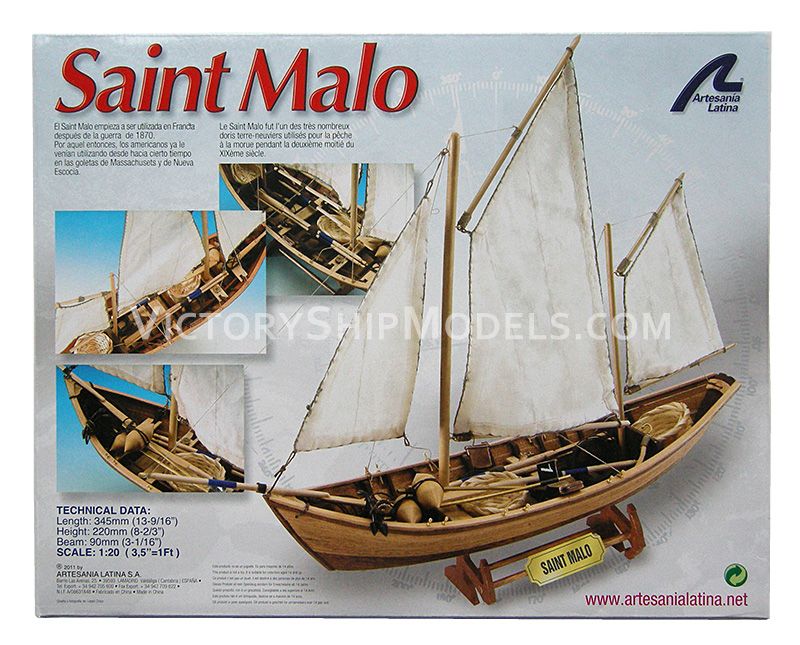 Ship model Saint Malo is favorite wooden scale kit from Artesania latina manufacturer. It is popular for its good quality and the customers often buy it as a valuable and nice gift. Scale model kit an Saint Malo from Artesania Latina contains necessary building material and parts. That is why the modeler can focused only on building of this nice wooden tall ship model. Victoryshipmodels.com selects and offer only the best ship model kits. Ship model an VSaint Malo is one of them.

Retail box in pictures - overview
Wooden planks and parts, accessories, documentation.

Open box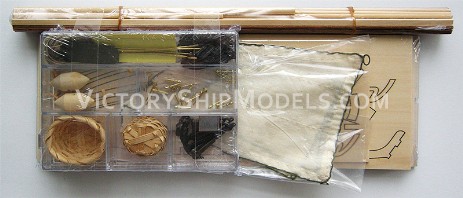 Wooden parts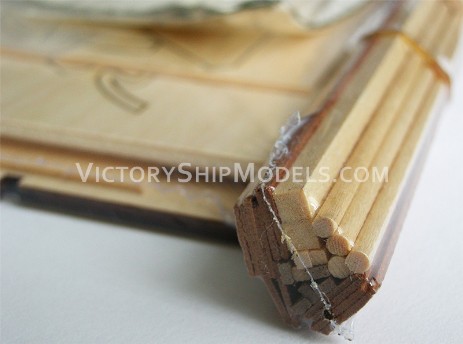 Wooden parts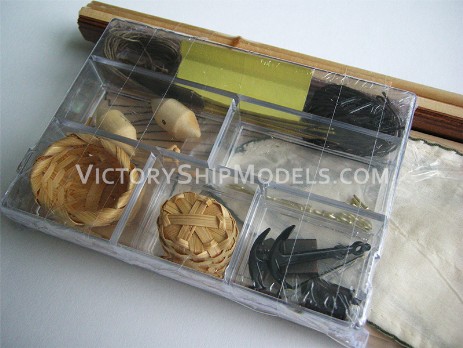 Wooden parts