Ship model Hermione La Fayette NE, historic wooden static kit Artesania Latina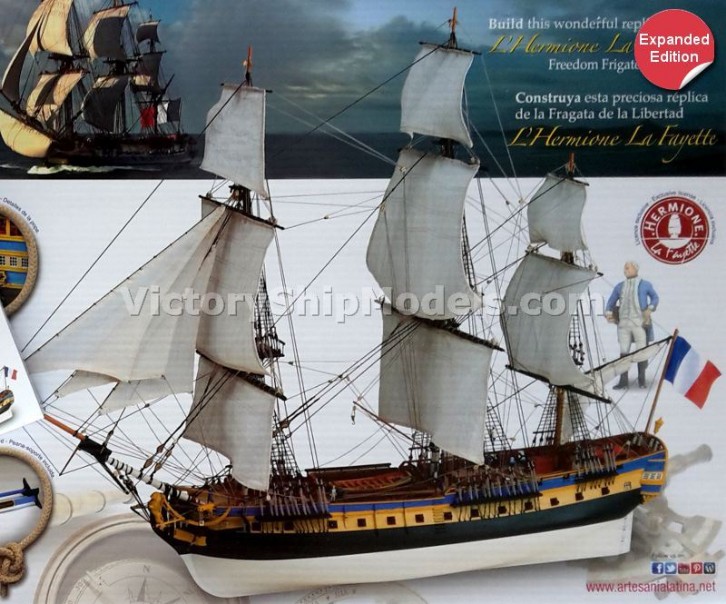 Specification
Scale 1:89


Length: 750 mm


Height: 591 mm


Difficulty: 2


Part No.: AL22517NE

Benefits
Next model discount


Historic map discount

Hermione La Fayette NE ship model, expanded edition
The young Marquis de La Fayette embarked on board the Hermione, to fight alongside the American insurgents fighting for independence.

Scale 1:89, Length: 750 mm, Height: 591 mm
Display scale kit difficulty: 2

Ship history
On March 21, 1780, the young Marquis de La Fayette embarked on board the Hermione, to fight alongside the American insurgents fighting for independence. Hermione was built according to the plans of engineer Chevillard l'Aine and was 65 meters long, 1,200 tons and 1,500 m2 of sail spread over three sticks.

Scale kit description
NEW Hermione La Fayette N kit - expanded edition.
The kit features the following: This intermediate kit would be suitable for anyone who has previous model building experience.
Artesania Latina has built a reputation on high quality kits supported by detailed plans and easy-to-follow instructions that show every step of the construction process. Plank-on-frame construction is used. All wooden parts are pre-cut for your convenience, and the fittings package includes everything you need for outfitting your model. Blocks, deadeyes, anchor stock and other wooden fittings are pre-finished and ready to use. Metal parts include brass eyebolts, bell and chain and much more. Rigging lines and silk-screened flags assure a realistic model. Pre-sewn sails are included. Figurines of sailors are not part of kit packing. Extraordinary instructions package on DVD.

In this DVD you'll find:
Advice about recommended tools for the assembly of your model.
A folder with hull's assembly instructions, including these related video tutorials.
A folder with rigging's assembly instructions, including related video tutorials.
A photographic list with the parts of your model.
A "Making of" video of the model you have in your hands, which we hope will inspire you for its
construction.
Bending photoetched parts.
Micro Drawing Set information.
Micro Shapers information.
Painting relieves information.
More than 350 photo instructions are presented in two formats: PDF and JPG. You can use JPG images to see the instructions easily in a TV or tablet; as if they were normal pictures (just copy them to a USB memory). Total 9 video tutorials explain difficult parts of ship assembly.

Figurines of sailors included. Marquis de La Fayette is on the board, too. The height of the figurines is 20 mm. Figurines are unpainted.

List of figures in the kit

1 - Marquis de La Fayette
2 - Captain Hugh Piggot
3 - Pilot
4 - First Officer
5 - Rifleman
6 - Infantry rifleman
7 - Sublieutenant
8 - Helmsman
9 - Topman
10 - Manoeuvrer
11 - Gunner
12 - Lookout
13 - Sailor
14 - Cabin boy

Video sample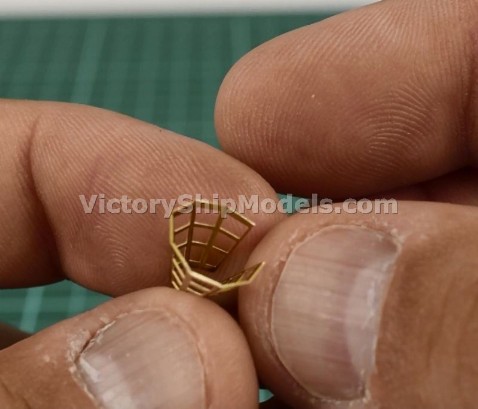 Video sample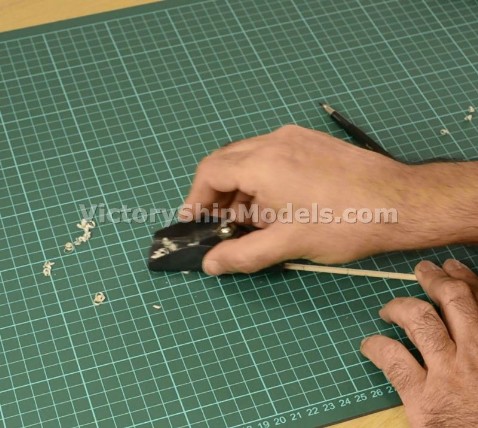 Video sample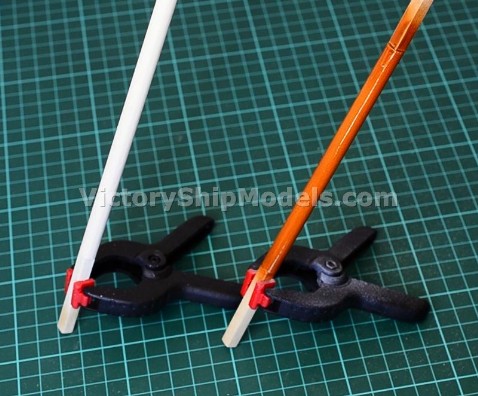 Video sample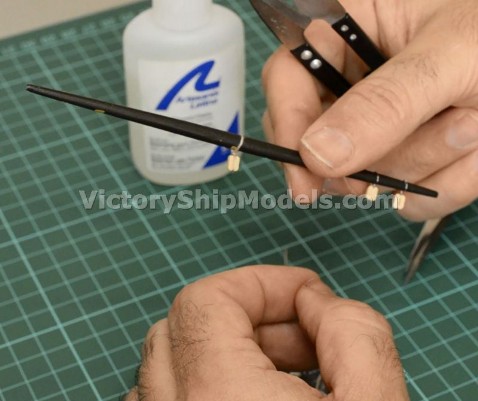 Video sample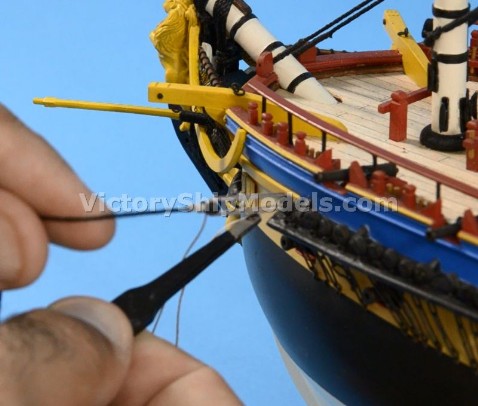 Video sample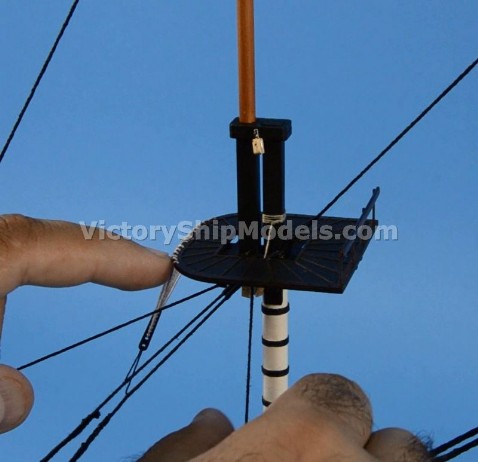 Set of figures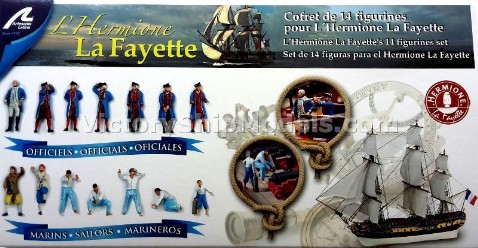 Set of figures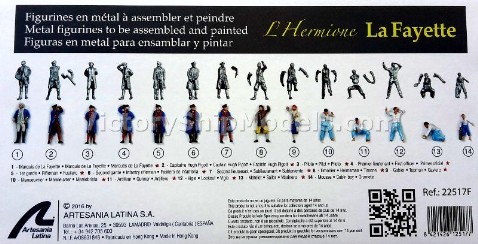 Set of figures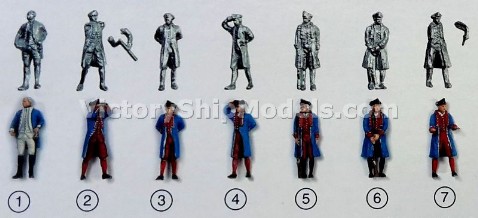 Set of figures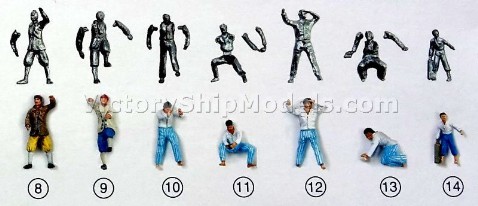 CAUTION!! Although these are high quality ship model kits, they may not be suitable for some one not familiar with building of wooden model ship kits. See more.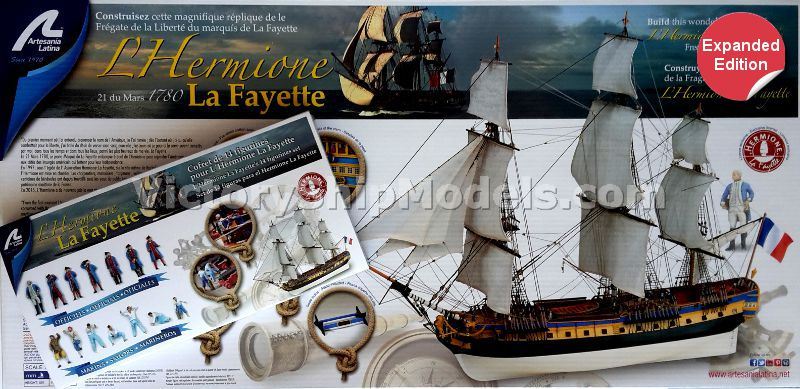 Ship model Hermione La Fayette N is favorite wooden scale kit from Artesania Latina manufacturer. It is popular for its good quality and the customers often buy it as a valuable and nice gift. Scale model kit an Hermione La Fayette N from Artesania Latina contains necessary building material and parts. That is why the modeler can focused only on building of this nice wooden tall ship model. Victoryshipmodels.com selects and offer only the best ship model kits. Ship model Hermione La Fayette N is one of them.

Retail box in pictures - overview
Wooden planks and parts, accessories, documentation.

Open box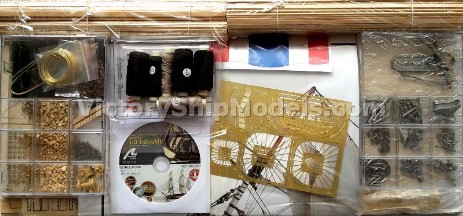 Wood parts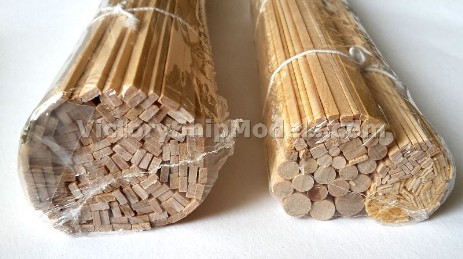 Accessories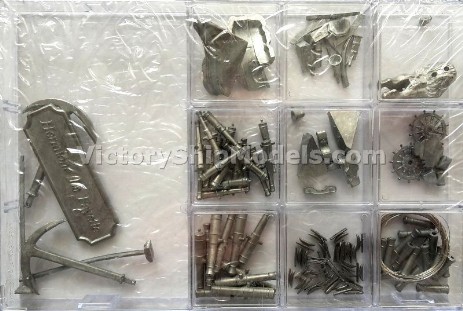 Instructions