Ship model Viking Longboat, historic wooden static kit Amati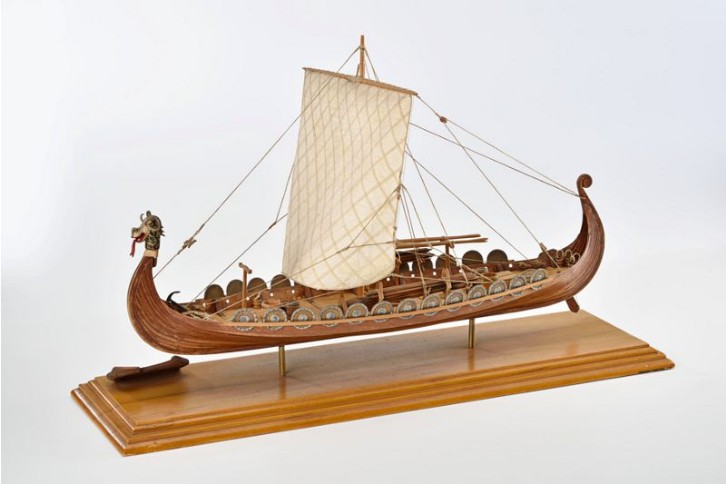 Specification
Scale:1:50

Length: 440 mm

Difficulty: 2


Part No.: AMB140601



Ship history
Gold and silver gleaming on the bows and flanks of every ship of a magnificent fleet, the mere sight of which struck terror in the hearts of any foe." Named ""Ormen Lange"" (or Long Serpent) by King Olaf Tryggvesson, the drakkar was the most formidable of all Viking warships. With its dragon figurehead, the drakkar could be of a remarkable length, some up to 48 metres.
Clinker built and protected by high gunnels, the drakkar had to be light and extremely manoeuvrable.
Scale kit description
Pre-cut outer planking, pre-cut keel, frames and decking
, wooden mast and yardarm, figurehead and accessories in wood and resin
with cloth for sails.
CAUTION!! Although these are high quality ship model kits, they may not be suitable for some one not familiar with building of wooden model ship kits. See more.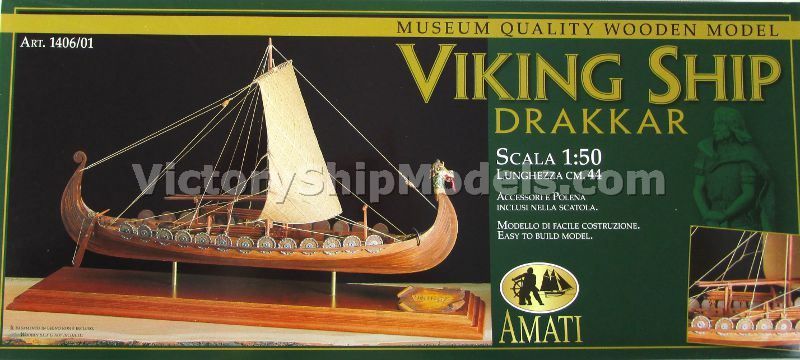 Ship model Viking is favorite wooden scale kit from Amati manufacturer. It is popular for its good quality and the customers often buy it as a valuable and nice gift. Scale model kit
Viking
7 from Amati contains necessary building material and parts. That is why the modeler can focused only on building of this nice wooden tall ship model. VictoryShipModels.com selects and offer only the best ship model kits. Ship model
Viking
is one of them.