Ship model Nina, historic wooden static kit Amati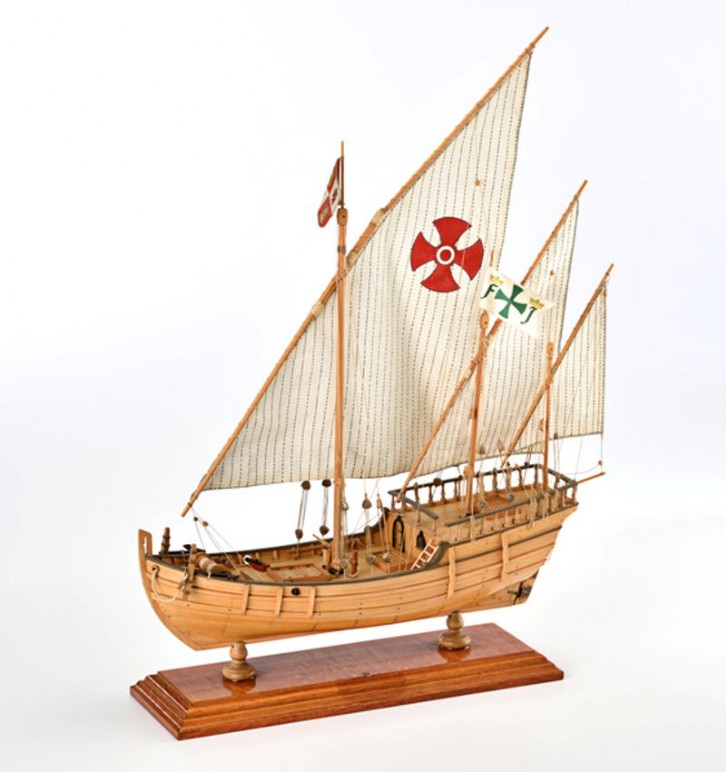 Specification
Scale:1:6

5




Length:

370

mm




Difficulty:

2




Part No.: AMB1

411



Ship history
Apart from Columbus's own logbooks, Spanish literature gives few details about the two caravels that accompanied the Santa Maria on its Atlantic voyage.Originally, Niña and Pinta were lateen rigged caravels. It is known they belonged to the Pinzon brothers who took part in the historic voyage as captains. On reaching the Canaries, Pinta was fitted out as a square rigger. This operation required replacement of the mast and led to a four week delay. Christopher Columbus always referred to his flagship as "Nao", and the other two simply as "the caravels".
Scale kit description
All wooden and metal accessories; laser cut wooden keel, frames and
decks; sails and flags; wooden planking; masts and riggings; construction plans and instructions
Hardwood base NOT included.
CAUTION!! Although these are high quality ship model kits, they may not be suitable for some one not familiar with building of wooden model ship kits. See more.

Ship model Nina is favorite wooden scale kit from Amati manufacturer. It is popular for its good quality and the customers often buy it as a valuable and nice gift. Scale model kit Nina from Amati contains necessary building material and parts. That is why the modeler can focused only on building of this nice wooden tall ship model. VictoryShipModels.com selects and offer only the best ship model kits. Ship model Nina is one of them.