Ship model Pirate Adventure, historic wooden static kit Amati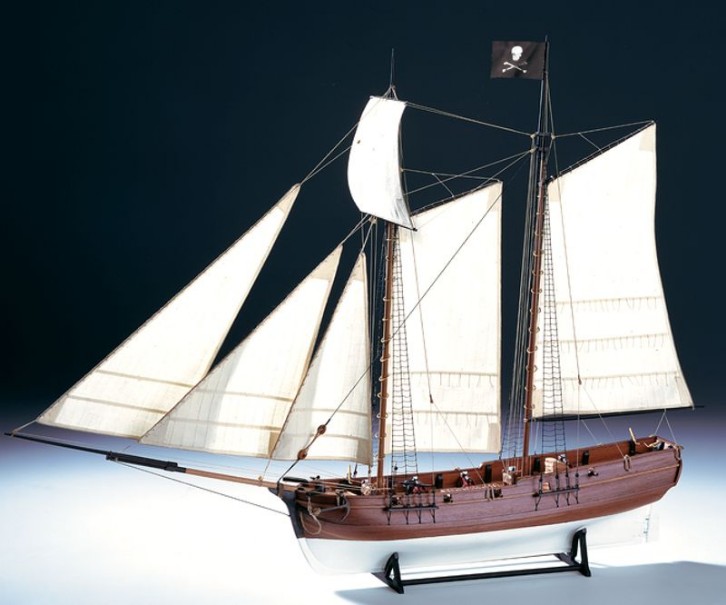 Specification
Scale:1:60

Length: 780 mm

Difficulty: 2


Part No.: AMB1446



Ship history
Edward England, the scourge of the African coasts, John "Calico" Rackam, who shared his pirate adventures with his lover Anne Bonny, Bartholomew Roberts, who turned to piracy just for the fun of it, and Edward Teach, better known as Blackbeard, were the men (and women) who led crews of violent and stateless men in the piratical plunder of ships and towns alike.
Scale kit description
Kit contains:
wooden laser cut keel, frames and deck; double wooden planking; masts; sails; riggings; construction plans and instructions.
Hardwood base NOT included.
CAUTION!! Although these are high quality ship model kits, they may not be suitable for some one not familiar with building of wooden model ship kits. See more.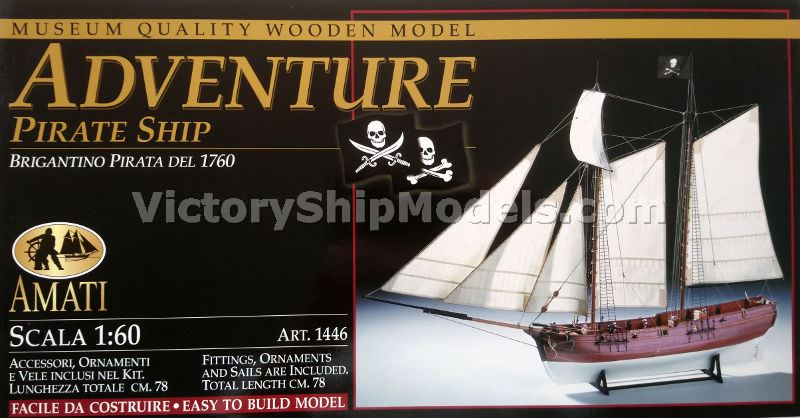 Ship model Pirate Adventure is favorite wooden scale kit from Amati manufacturer. It is popular for its good quality and the customers often buy it as a valuable and nice gift. Scale model kit
Pirate Adventure
from Amati contains necessary building material and parts. That is why the modeler can focused only on building of this nice wooden tall ship model. VictoryShipModels.com selects and offer only the best ship model kits. Ship model
Pirate Adventure
is one of them.