Ship model Robert E. Lee, historic wooden static kit Amati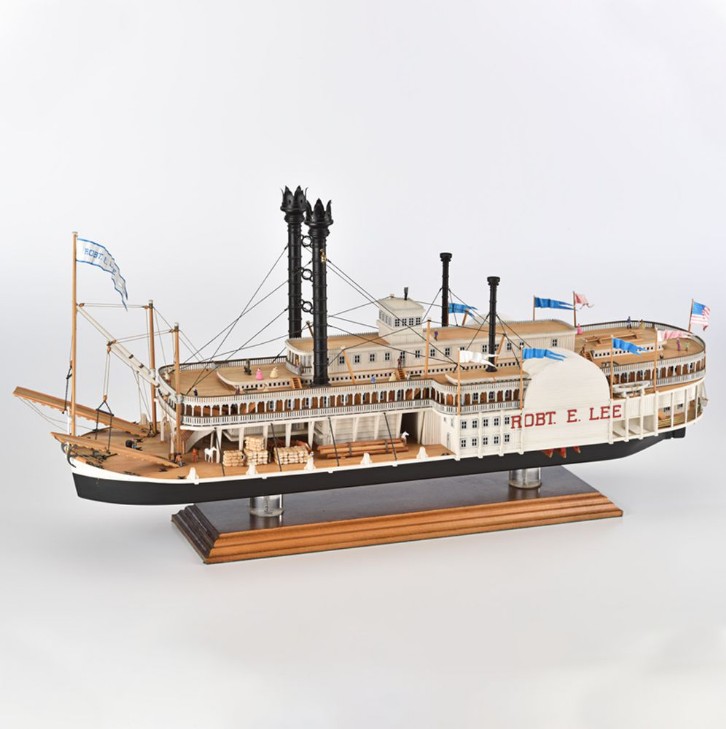 Specification
Scale:1:24




Length: 340 mm




Difficulty: 2




Part No.: AMB160101



Ship history
The first highways in America were the great rivers, which permitted the growth of commerce and transport. The advent of steam and a brilliant idea by Fulton and Livingston, the first builders of riverboats, made it possible to navigate the great rivers even against the current. The search for speed inspired many incredible competitions.
One of the most famous races is that between Natchez and Robert E. Lee, held in 1870 between New Orleans and Saint Louis. After 750 miles of water the Robert E. Lee won the race, covering the distance in 3 days, 18 hours and 14 minutes.
Scale kit description
Kit contains:
Solid wooden hull;
Wooden turned smokestacks;
photo-etched brass stanchions and decorations;
White metal windows, doors, paddlewheels;
Wooden planking for deck and cabin;
Metal accessories.
CAUTION!! Although these are high quality ship model kits, they may not be suitable for some one not familiar with building of wooden model ship kits. See more.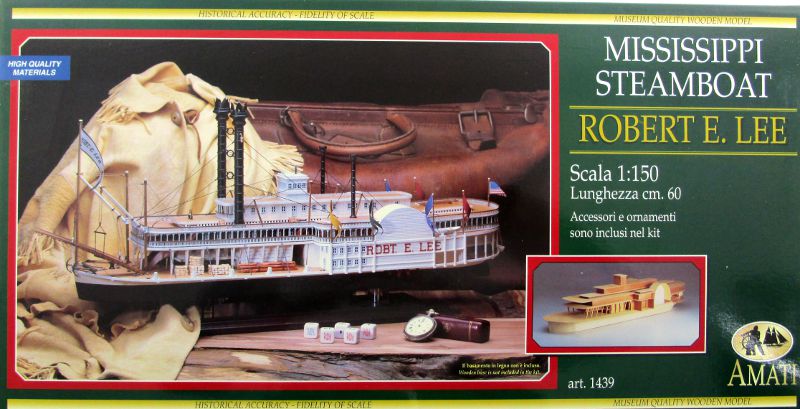 Ship model Robert E. Lee is favorite wooden scale kit from Amati manufacturer. It is popular for its good quality and the customers often buy it as a valuable and nice gift. Scale model kit
Robert E. Lee
from Amati contains necessary building material and parts. That is why the modeler can focused only on building of this nice wooden tall ship model. VictoryShipModels.com selects and offer only the best ship model kits. Ship model
Robert E. Lee
is one of them.