Ship model Greek Bireme, historic wooden static kit Amati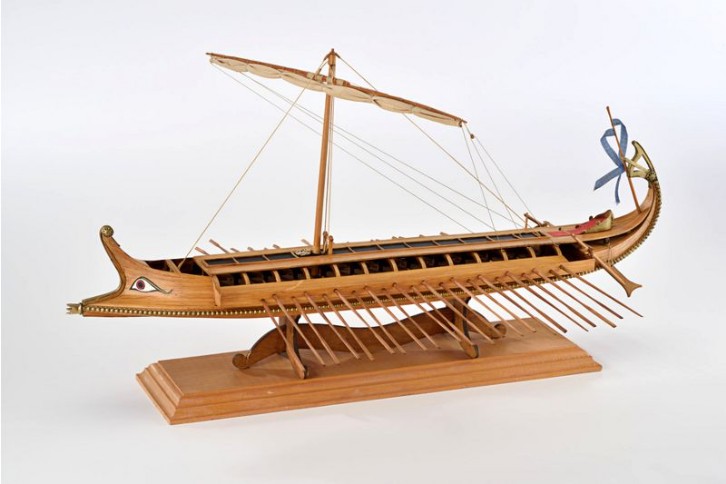 Specification
Scale:1:

35




Length:

560

mm




Difficulty:

2




Part No.: AMB1

404



Ship history
A fast and fearsome battleship, the bireme was manned
by 44 oarsmen working on two banks of oars.
The protruding bow was a useful tool for ramming enemy ships
during close range fightings.
Scale kit description
Precut keel and frames; Wooden and metal fittings; Cloth sails.
Hardwood base NOT included.
CAUTION!! Although these are high quality ship model kits, they may not be suitable for some one not familiar with building of wooden model ship kits. See more.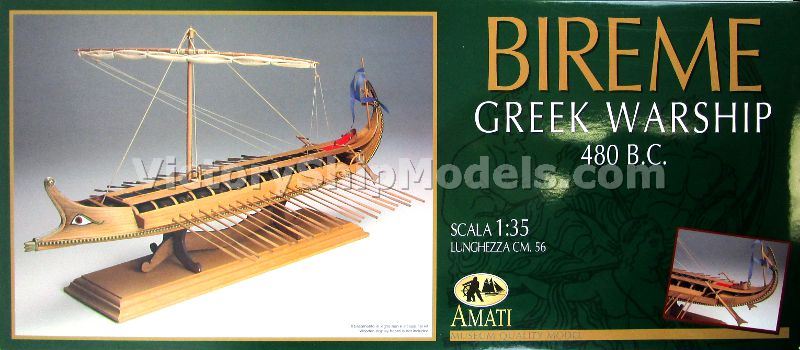 Ship model Greek Bireme is favorite wooden scale kit from Amati manufacturer. It is popular for its good quality and the customers often buy it as a valuable and nice gift. Scale model kit
Greek Bireme
from Amati contains necessary building material and parts. That is why the modeler can focused only on building of this nice wooden tall ship model. VictoryShipModels.com selects and offer only the best ship model kits. Ship model
Greek Bireme
is one of them.