Ship model HMS Bounty, historic wooden static kit Amati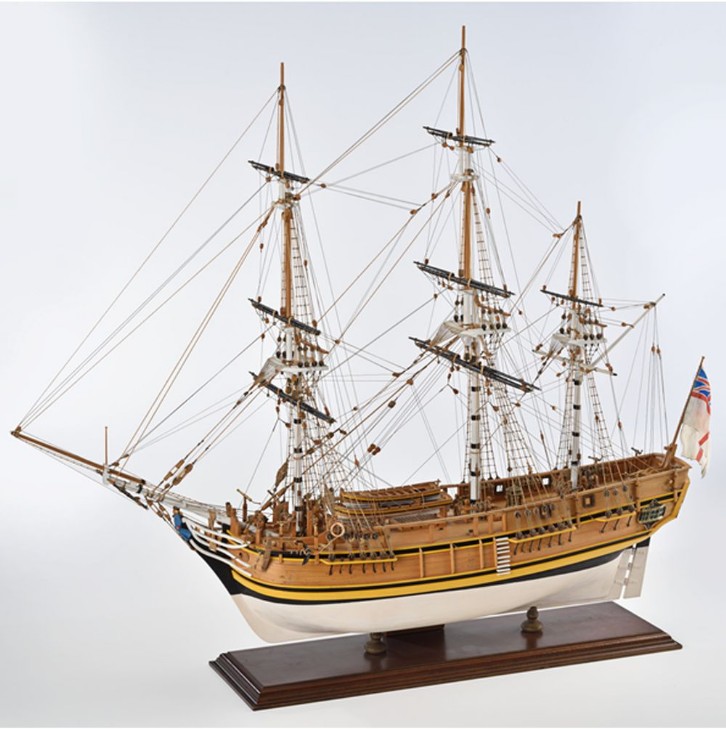 Specification
Scale:1:6

0




Length:

720

mm




Difficulty: 3




Part No.: AMB

1432



Ship history
A 230 ton sailing ship, originally commissioned as a merchant vessel, in 1787 the Bounty was assigned to the Royal Navy for voyages of exploration. She became famous above all for the mutiny of her crew against her captain, William Bligh.
The Bounty is one of the collection's most beautiful and detailed models.
The reconstruction of this famous ship was made possible thanks to the original designs the British Admiralty still has in its archives.
Scale kit description
Kit contains:
Laser cut keel and frames; double hull planking; deck planking; all decorations; photoetched features; cloth for sails; flags; detailed instruction booklet and construction plans.
Hardwood base NOT included.
CAUTION!! Although these are high quality ship model kits, they may not be suitable for some one not familiar with building of wooden model ship kits. See more.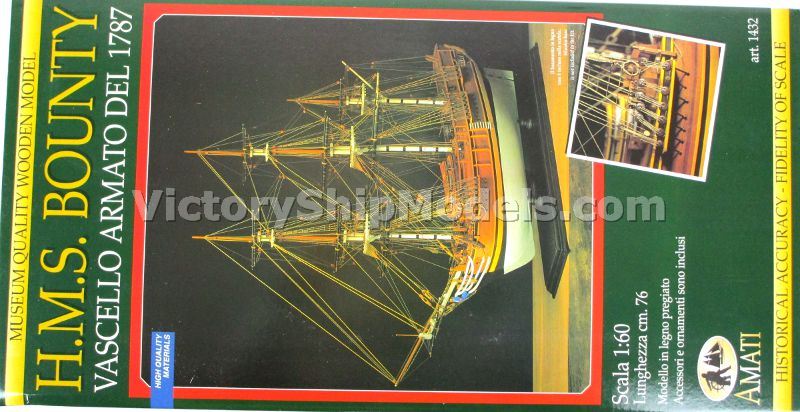 Ship model HMS Bounty is favorite wooden scale kit from Amati manufacturer. It is popular for its good quality and the customers often buy it as a valuable and nice gift. Scale model kit
HMS Bounty
from Amati contains necessary building material and parts. That is why the modeler can focused only on building of this nice wooden tall ship model. VictoryShipModels.com selects and offer only the best ship model kits. Ship model
HMS Bounty
is one of them.