Ship model Bluenose, historic wooden static kit Amati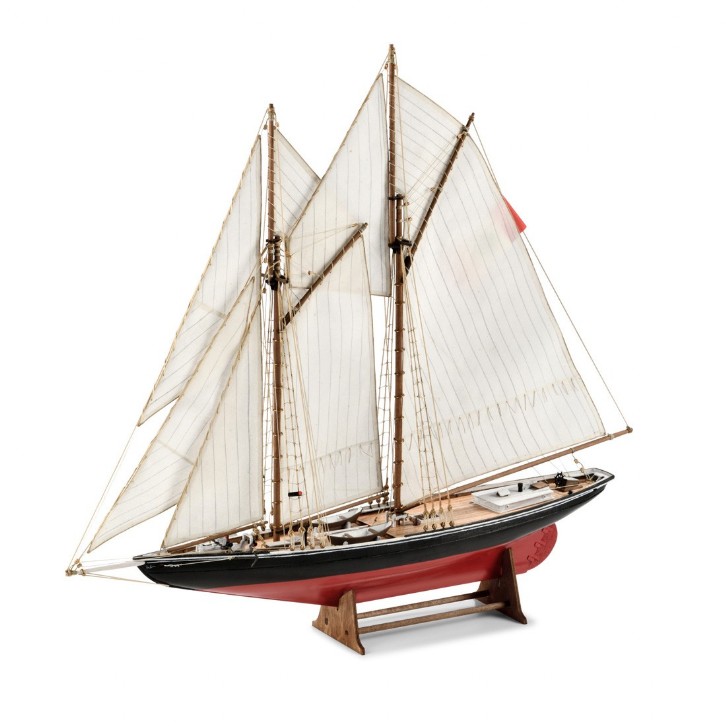 Specification
Scale:1:

100




Length:

540

mm




Difficulty:

2




Part No.: AMB1

447



Ship history
A 285 ton Schooner, Bluenose was the exhilarating citing winner of the "II International Fisherman's Trophy" in 1921.
This regatta, held off the coasts of Nova Scotia and New England, was strictly limited to genuine fishing vessels. Bluenose won innumerable victories in subsequent editions of the race, and no other vessel was ever able to pluck the prized trophy from her Canadian owners for many a year.
Scale kit description
Kit contains:
Laser cut wooden parts.Double planking on bulkheads. Wooden and metal fittings. Masts, spars, rope and sail cloth.
Wooden cradle included.
CAUTION!! Although these are high quality ship model kits, they may not be suitable for some one not familiar with building of wooden model ship kits. See more.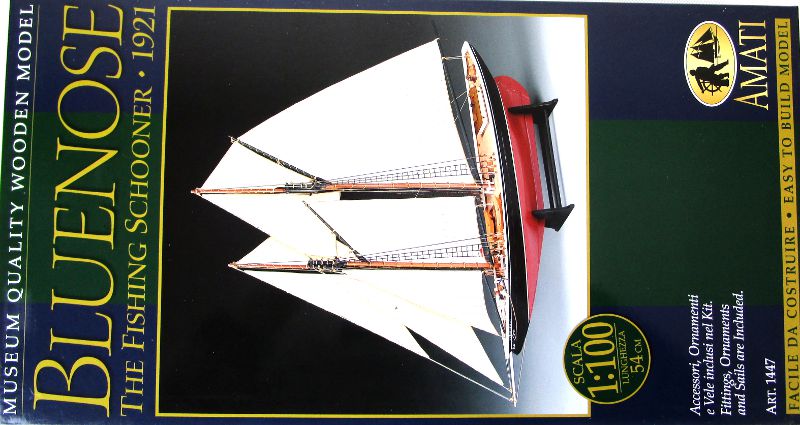 Ship model Bluenose is favorite wooden scale kit from Amati manufacturer. It is popular for its good quality and the customers often buy it as a valuable and nice gift. Scale model kit
Bluenose
from Amati contains necessary building material and parts. That is why the modeler can focused only on building of this nice wooden tall ship model. VictoryShipModels.com selects and offer only the best ship model kits. Ship model
Bluenose
is one of them.