Ship model Mayflower, historic wooden static kit Amati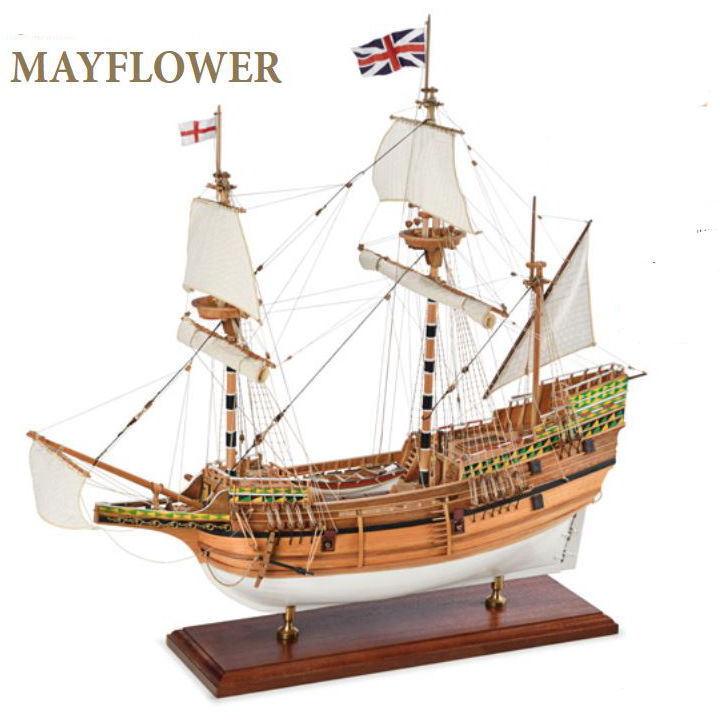 Specification
Specification

Scale:1:50

Length: 650 mm

Difficulty: 3


Part No.: AMB1413



Ship history
One of the best known names in maritime history, the Mayflower is famous for having transported the Pilgrim Fathers from Plymouth (England) to Cape Cod (Massachusetts) in 1620. During the religious oppression in the reign of Elizabeth I of England, two sects formed: the puritans and the separatists. The separatists formed the most consistent contingent on the Mayflower, which under the reign of James I set sail from Plymouth bound for America with 102 men, women and children on the 6th of September 1620..
Scale kit description
The kit includes:
Laser cut keel, frames and decks; Wooden strips for planking; Wooden and metal accessories and fittings; Colour printed decorations and windows; Masts, spars, rigging rope, cloth sails.
Hardwood base NOT included.
CAUTION!! Although these are high quality ship model kits, they may not be suitable for some one not familiar with building of wooden model ship kits. See more.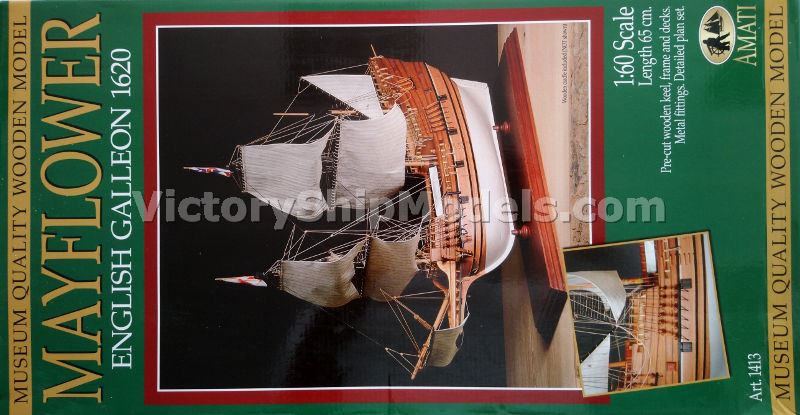 Ship model Mayflower is favorite wooden scale kit from Amati manufacturer. It is popular for its good quality and the customers often buy it as a valuable and nice gift. Scale model kit
Mayflower
from Amati contains necessary building material and parts. That is why the modeler can focused only on building of this nice wooden tall ship model. VictoryShipModels.com selects and offer only the best ship model kits. Ship model
Mayflower
is one of them.