Ship model Santa Maria, historic wooden static kit Amati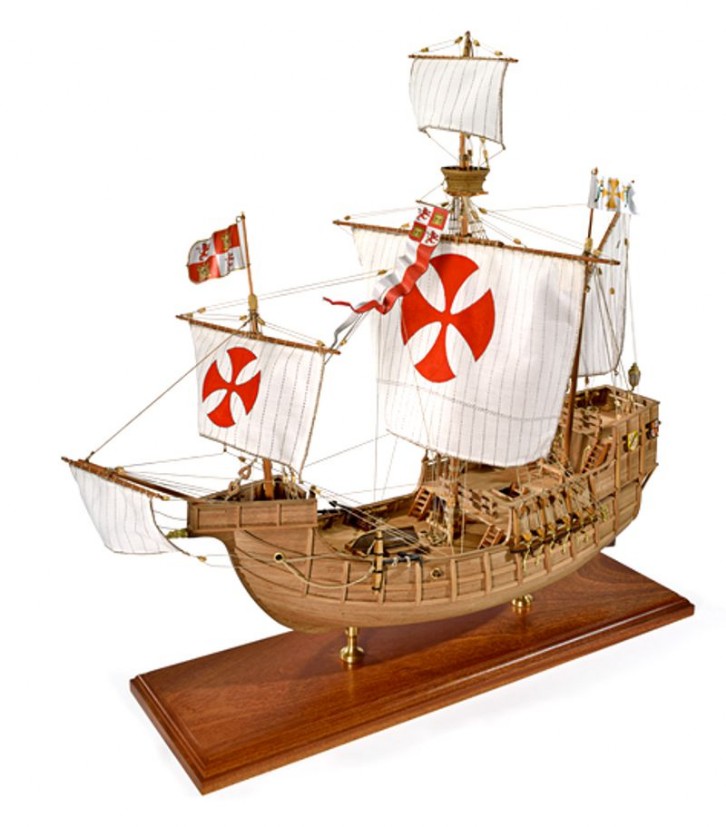 Specification
Scale:1:65

Length: 540 mm

Difficulty: 2


Part No.: AMB1409



Ship history
Christopher Columbus's flagship, the Santa Maria, is one of the most famous ships in the history of navigation. Columbus nicknamed it "Nao", but this type of ship certainly originated from the northern coasts of Spain and its original name was La Gallega.
Its owner, Juan de la Cosa, took part in Columbus' expedition to find the new world.
Scale kit description
All wooden and metal accessories; laser cut wooden keel, frames and
decks; sails and flags; wooden planking; masts and riggings; construction plans and instructions
Hardwood base NOT included.
CAUTION!! Although these are high quality ship model kits, they may not be suitable for some one not familiar with building of wooden model ship kits. See more.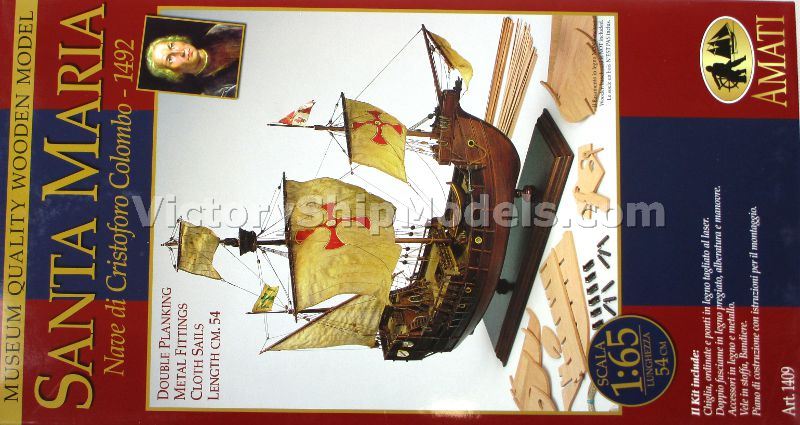 Ship model Santa Maria is favorite wooden scale kit from Amati manufacturer. It is popular for its good quality and the customers often buy it as a valuable and nice gift. Scale model kit
Santa Maria
from Amati contains necessary building material and parts. That is why the modeler can focused only on building of this nice wooden tall ship model. VictoryShipModels.com selects and offer only the best ship model kits. Ship model
Santa Maria
is one of them.