Ship model HMS Snake, historic wooden static kit Jotika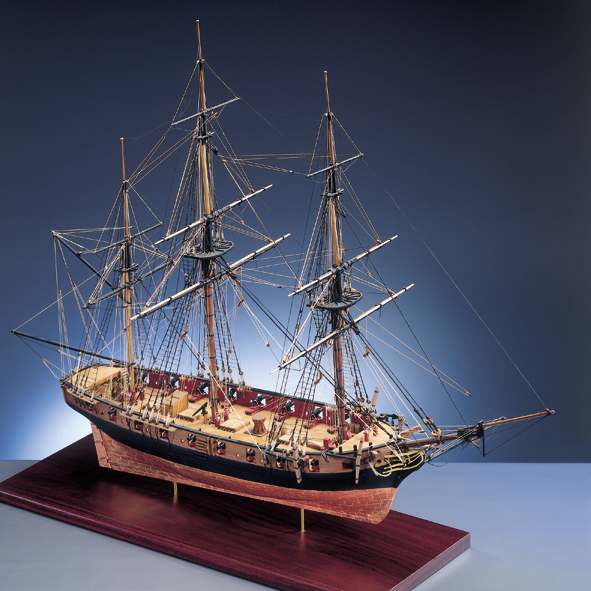 Specification
Scale 1:64


Length: 910 mm


Height: 610 mm


Difficulty: 2


Part No.: JO9002

Benefits
Next model discount


Historic map discount

Snake ship model
HMS Snake is very nice model of ship sloop.

Scale 1:64, Length: 910 mm, Height: 610 mm
Display scale kit difficulty: 2

Ship history
The Snake class was ship rigged sloops. This class was very business-like with a flush deck and nine cannons or carronades each side, they were very fast and seaworthy. As originally built Snake had a full ordinance of 32 pounder carronades. Carronades replaced the carriage guns because at close quarters the short range carronades proved devastating to their opponents. Class dimensions were: length 100'; breadth 30'6"; displacement 382 tons with a crew of 121.

Scale kit description
The kit features the following: This intermediate kit would be suitable for anyone who has previous model building experience. The Snake kit has been designed with the novice / intermediate builder in mind and is ideal as a first or second model for the introduction to plank on frame building.

CAUTION!! Although these are high quality ship model kits, they may not be suitable for some one not familiar with building of wooden model ship kits. See more.