Ship model HM Schooner Ballahoo, historic wooden static kit Jotika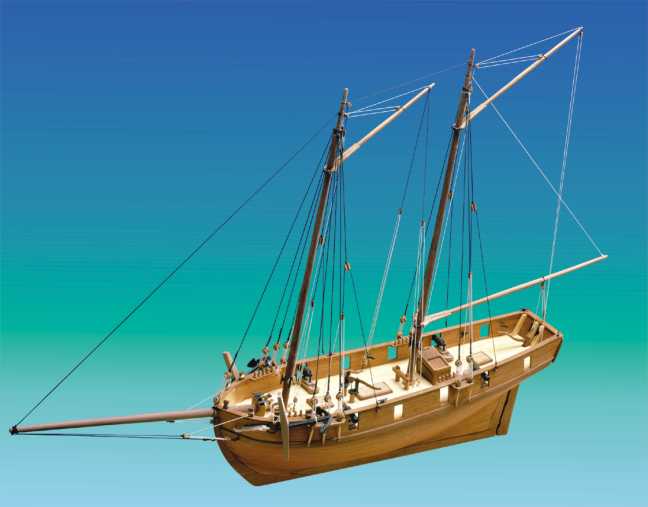 Specification
Scale 1:64


Length: 520 mm


Height: 320 mm


Difficulty: 2


Part No.: JO9013

Benefits
Next model discount


Historic map discount

Ballahoo ship model
HM Ballahoo was the named schooner of its class of 'Fish' Class Schooners built in Bermuda.

Scale 1:64, Length: 520 mm, Height: 320 mm
Display scale kit difficulty: 2

Ship history
Ballahoo was the named schooner of its class of 'Fish' Class Schooners built in Bermuda, of which 17 were built to the same design. Ballahoo was ordered in 1803 and launched in 1804. She was commissioned as an armed dispatch schooner. She was 55.4 feet long and displaced 71 tones. With a compliment of 20 men Ballahoo was armed with four 12 pounder carronades.

Scale kit description
The kit features the following: This intermediate kit would be suitable for anyone who has previous model building experience. Kit includes four 12 pdr carronades, walnut CNC cut parts, double plank on bulkhead construction, black & natural hemp for rigging. Full size plans and comprehensive instruction manual, making this kit the ideal introduction to plank on bulkhead modeling.

CAUTION!! Although these are high quality ship model kits, they may not be suitable for some one not familiar with building of wooden model ship kits. See more.