Ship model Half Moon, historic wooden static kit Corel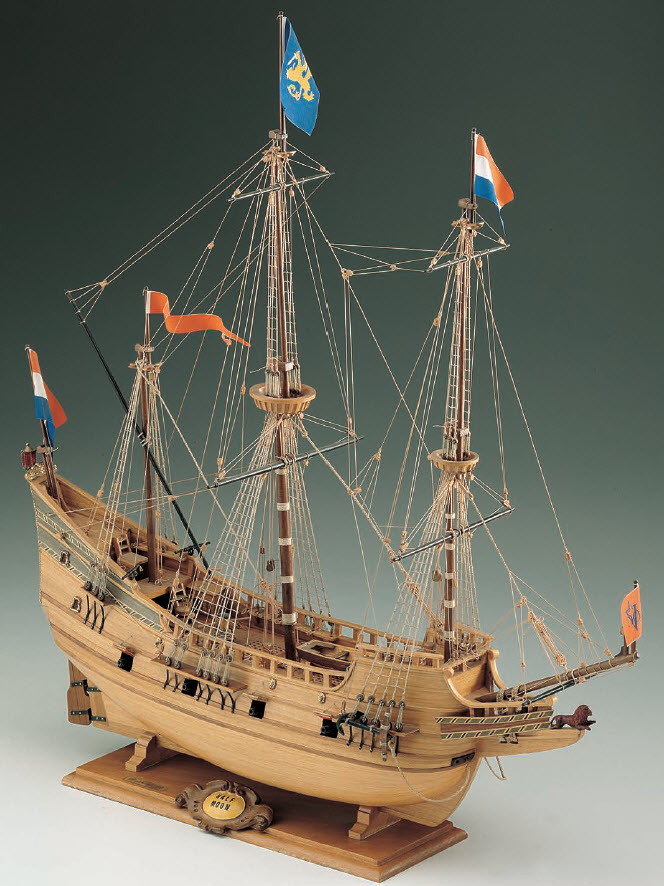 Specification
Scale 1:50


Length: 520 mm


Height: 525 mm


Difficulty: 2


Part No.: CO18

Half Moon ship model
Half Moon was nice early 17th century Dutch galleon.

Scale 1:50, Length: 520 mm, Height: 525 mm
Display scale kit difficulty: 2


Ship history
In 1609, the English captain, Henry Hudson aboard the Half Moon was trying to find a North-West passage to Asia when he discovered a bay into which a river 500 km long drained. After sailing up the river, Hudson took possession in the name of the Dutch government, baptizing it the North or Maurice River in honor of the Prince of Nassau.

Scale kit description
The kit features the following: This intermediate kit would be suitable for anyone who has previous model building experience. Box contains a faithful reproduction of the original ship which is easy to assemble thanks to our new technical assembly criteria, the excellent quality of our materials, and the clarity of the drawings which are easy to read and the complete prefabrication of the components (excluding the synthetic materials). A plank on frame hull construction, building plans with general details, English instructions, lost wax brass castings walnut or lime planking, wooden masts and spars, brass and walnut fittings, etched.

CAUTION!! Although these are high quality ship model kits, they may not be suitable for some one not familiar with building of wooden model ship kits. See more.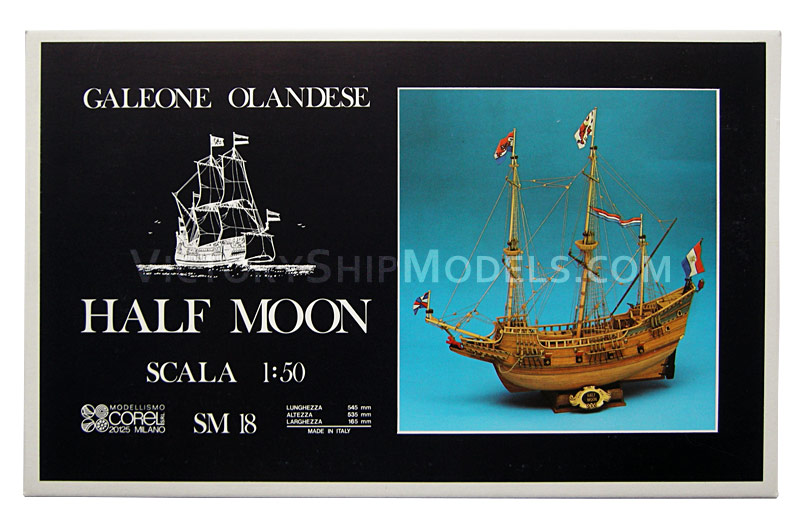 Ship model Half Moon is favorite wooden scale kit from Corel manufacturer. It is popular for its good quality and the customers often buy it as a valuable and nice gift. Scale model kit Half Moon from Corel contains necessary building material and parts. That is why the modeler can focused only on building of this nice wooden tall ship model. Victoryshipmodels.com selects and offer only the best ship model kits. Ship model Half Moon is one of them.

Retail box in pictures - overview
Wooden planks and parts, accessories, documentation.

Open box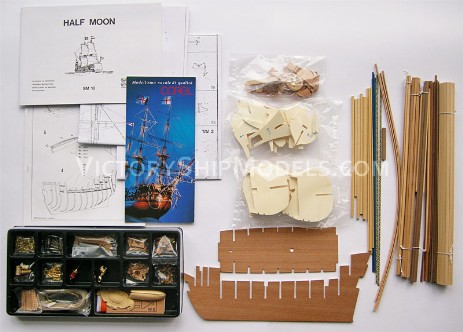 Wooden parts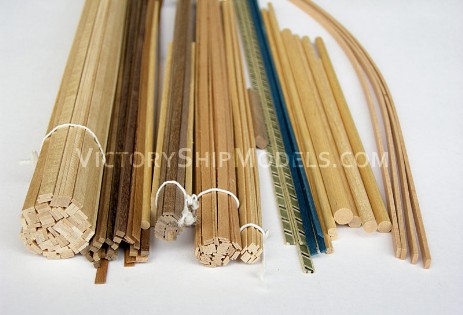 Accessories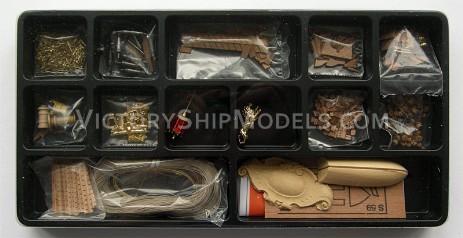 Documentation