Ship model Santisima Trinidad, historic wooden static kit Occre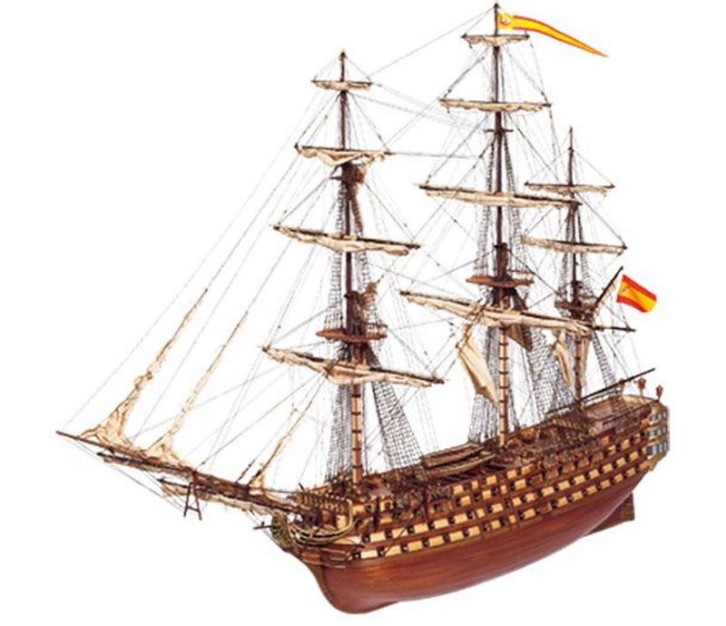 Specification
Scale 1:90


Length: 1060 mm


Height: 876 mm


Difficulty: 3


Part No.: OC15800

Santisima Trinidad ship model
Santisima Trinidad was the biggest warship of the 18th century armed with 130 guns.

Scale 1:90, Length: 1060 mm, Height: 876 mm
Display scale kit difficulty: 2

Ship history
The Santísima Trinidad was built in Havana and launched on 2nd March 1769. It was the biggest warship of the 18th century, with 130 guns. After taking part in the naval campaigns of the late 18th and early 19th century, it last saw active service at the battle of Trafalgar, under the ensign of rear admiral Cisneros, where it was dismasted by the English fleet.

Scale kit description
The kit features the following: This advanced kit is suitable for ship kit builders who previously built two or more models of a similar style. The plan was drawn from the French period books. Standard plank on frame hull construction, utilize walnut, maple and lime wood. Figure head, caryatids, angels & other ornamentations in cast or pressed brass, sails. All dead eyes, blocks, etc. are in walnut. Flags printed on silk, standing & running in black & natural rope. All lanterns, cannon, anchors, hinge & strops made in metal. Fully detailed building plans with English instructions.

CAUTION!! Although these are high quality ship model kits, they may not be suitable for some one not familiar with building of wooden model ship kits. See more.

Ship model santisima Trinidad is favorite wooden scale kit from Occre manufacturer. It is popular for its good quality and the customers often buy it as a valuable and nice gift. Scale model kit Santisima Trinidad from Occre contains necessary building material and parts. That is why the modeler can focused only on building of this nice wooden tall ship model. Victoryshipmodels.com selects and offer only the best ship model kits. Ship model Santisima Trinidad is one of them.

Retail box in pictures - overview
Wooden planks and parts, accessories, documentation.

Open box
Wooden parts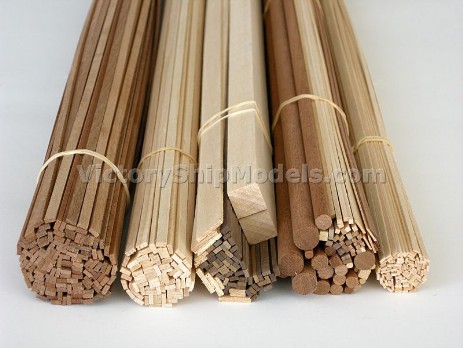 Accessories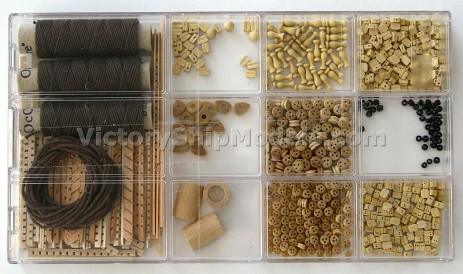 Documentation