Ship model Dos Amigos, historic wooden static kit Occre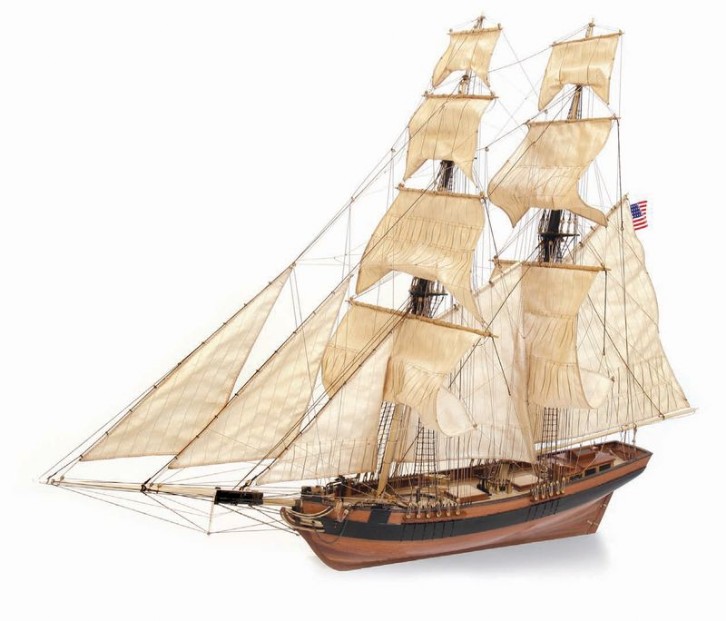 Specification
Scale 1:53


Length: 905 mm


Height: 675 mm


Difficulty: 2


Part No.: OC13003

Dos Amigos ship model
Dos Amigos was a slaver, one of the famous early 19th century Baltimore clippers.

Scale 1:53, Length: 905 mm, Height: 675 mm
Display scale kit difficulty: 2

Ship history
Dos Amigos was low-slung and fast, double-masted, small and agile, painted black to make it easier to hide herself off the African coast after slaving had been abolished. Her hull was modified, with space below decks to bring the slaves from Africa to Cuba for the sugar plantations. Her last voyage as a slaver was in 1830, sailing out of the port of Havana on 13th July, with a crew of 34 and armed with a single carronade, 16 rifles and 15 pistols. She was captured by the British brig HMS Black Joke, with 567 African captives aboard. She was then put up for auction and purchased by the Commodore of the British Anti-Slavery Squadron, Jonathan Hayes, who converted into an interception ship and named her Fair Rosamond. She patrolled the seas around Cuba until she was withdrawn from service in 1843.

Scale kit description
The kit features the following: This intermediate kit would be suitable for anyone who has previous model building experience. A plank on frame hull construction, building plans with general details, English instructions, lost wax brass castings walnut or lime planking, wooden masts and spars, brass and walnut fittings, etched brass details, rigging cord, sails and silk flag. All sheet ply sections are laser cut for accuracy.

CAUTION!! Although these are high quality ship model kits, they may not be suitable for some one not familiar with building of wooden model ship kits. See more.

Ship model Sos Amigos is favorite wooden scale kit from Occre manufacturer. It is popular for its good quality and the customers often buy it as a valuable and nice gift. Scale model kit Dos Amigos from Occre contains necessary building material and parts. That is why the modeler can focused only on building of this nice wooden tall ship model. Victoryshipmodels.com selects and offer only the best ship model kits. Ship model Dos Amigos is one of them.

Retail box in pictures - overview
Wooden planks and parts, accessories, documentation.

Open box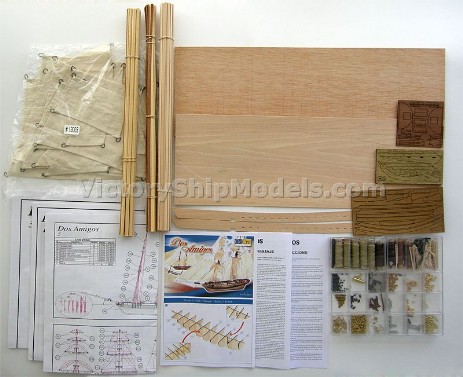 Wooden parts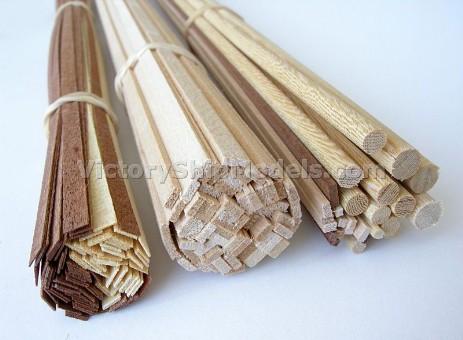 Accessories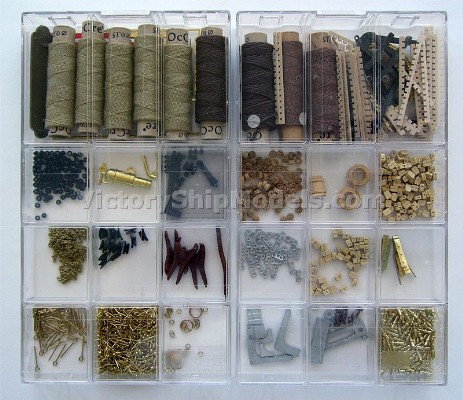 Documentation