Ship model HMS Beagle, historic wooden static kit Occre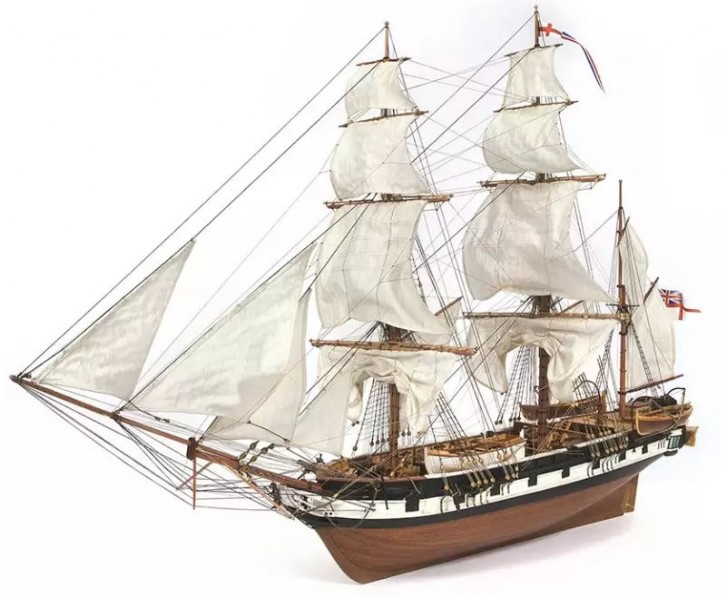 Specification
Scale 1:60


Length: 720 mm


Height: 480 mm


Difficulty: 2


Part No.: OC12005

HMS Beagle ship model
The HMS Beagle was famous Darwin´s expedition ship.

Scale 1:60, Length: 720 mm, Height: 480 mm
Display scale kit difficulty: 2

Ship history
HMS Beagle was a Cherokee-class 10-gun brig-sloop of the Royal Navy, one of more than 100 ships of this class. It was designed by Sir Henry Peake in 1807. Beagle's keel was laid in June 1818, construction cost £7,803, and the ship was launched on 11 May 1820. In July of that year she took part in a fleet review on the River Thames, celebrating the coronation of King George IV of the United Kingdom. In next years she was then adapted as a survey barque and took part in three survey expeditions.
The second voyage of HMS Beagle is notable for carrying the recently graduated naturalist Charles Darwin around the world.

Scale kit description
The kit features the following: This intermediate kit would be suitable for anyone who has previous model building experience. A double plank on frame hull construction, building plans with general details, English instructions, lost wax brass castings, walnut or lime planking, wooden masts and spars, brass and walnut fittings, etched brass details, rigging cord, sails and silk flag. All sheet ply sections are laser cut for accuracy.

CAUTION!! Although these are high quality ship model kits, they may not be suitable for some one not familiar with building of wooden model ship kits. See more.


Ship model HMS Beagle is favorite wooden scale kit from Occre manufacturer. It is popular for its good quality and the customers often buy it as a valuable and nice gift. Scale model kit HMS Beagle from Occre contains necessary building material and parts. That is why the modeler can focused only on building of this nice wooden tall ship model. Victoryshipmodels.com selects and offer only the best ship model kits. Ship model HMS Beagle is one of them.

Retail box in pictures - overview
Wooden planks and parts, accessories, documentation.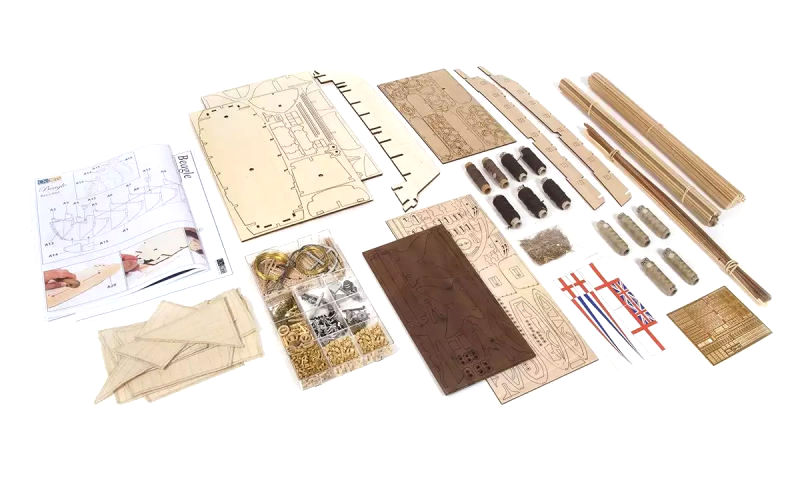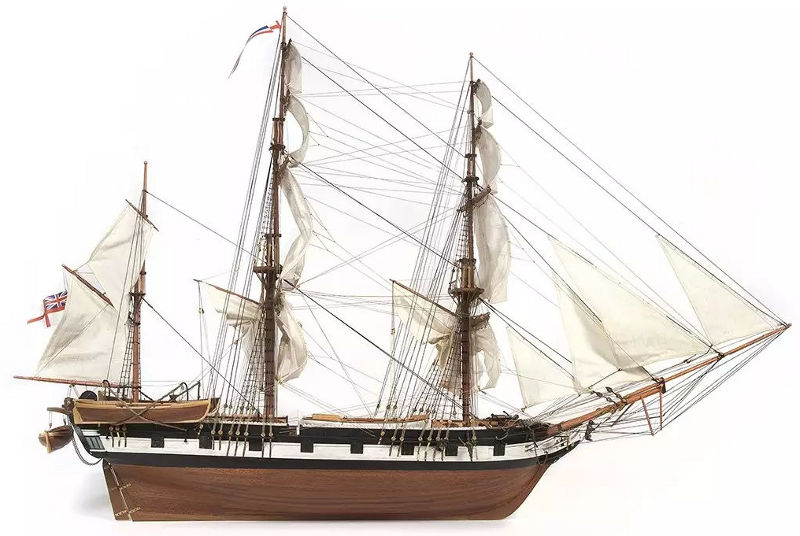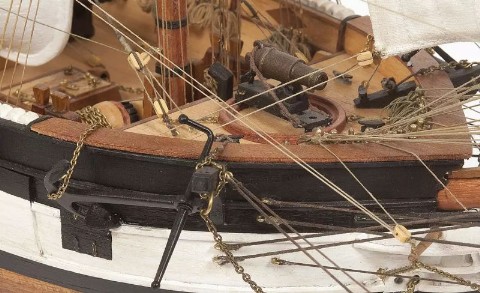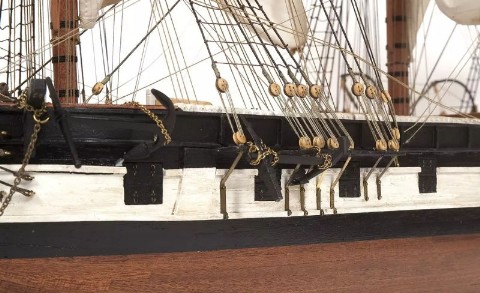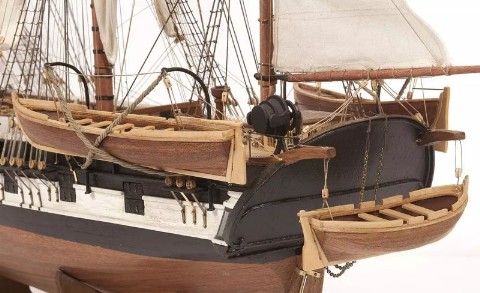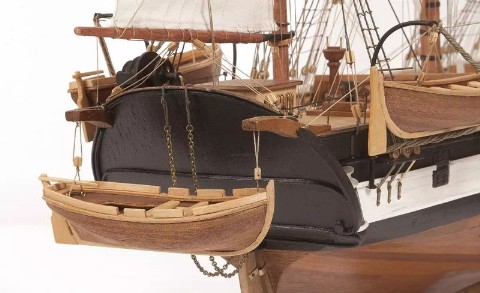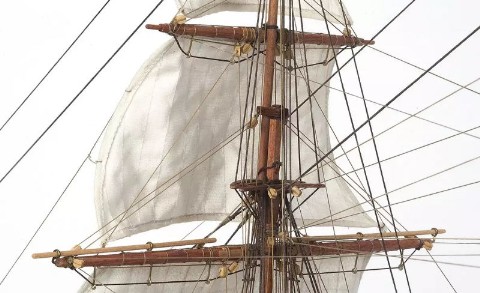 Related
Second voyage (1831–1836) of HMS Beagle
Beagle left anchorage from Barn Pool on 27 December 1831, passing the nearby town of Plymouth. After completing extensive surveys in South America she returned via New Zealand, Sydney, Hobart Town (6 February 1836), to Falmouth, Cornwall, England, on 2 October 1836.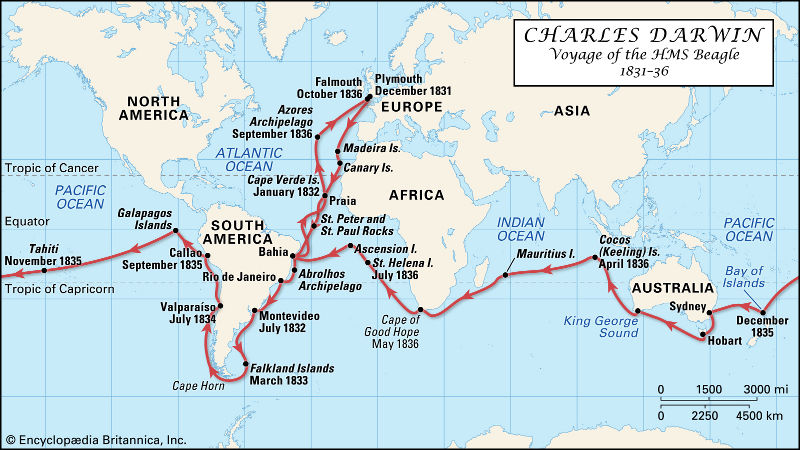 The second voyage of HMS Beagle is notable for carrying the recently graduated naturalist Charles Darwin around the world. While the survey work was carried out, Darwin traveled and researched geology, natural history and ethnology onshore. He gained fame by publishing his diary journal, best known as The Voyage of the Beagle, and his findings played a pivotal role in the formation of his scientific theories on evolution and natural selection.
Darwin had kept a diary of his experiences, and rewrote this as the book titled Journal and Remarks, published in 1839 as the third volume of the official account of the expedition. This travelogue and scientific journal was widely popular, and was reprinted many times with various titles, becoming known as The Voyage of the Beagle. This diary is where Darwin drew most of the ideas for his publications.