Ship model Royal Caroline, wooden kit Panart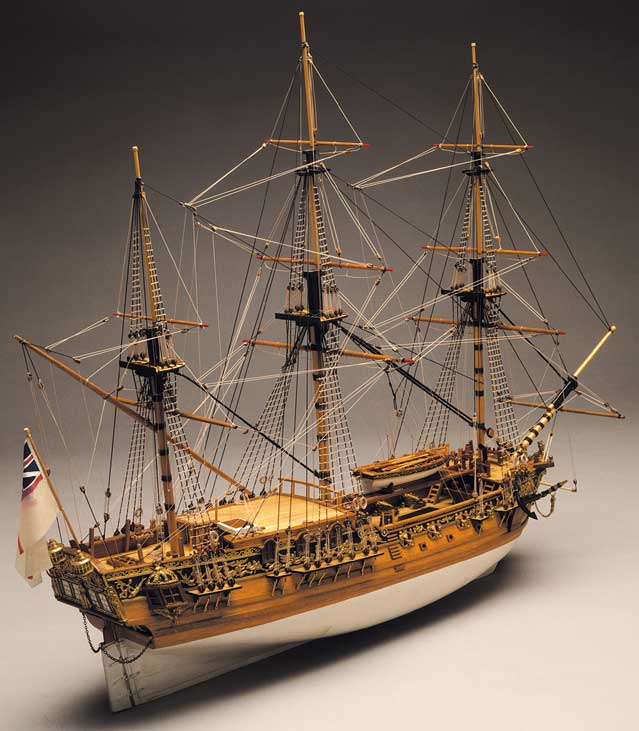 Specification
Scale 1:47


Length: 830 mm


Difficulty: 3


Part No.: MM750

Royal Caroline ship model
Royal Yacht the Royal Caroline was built at Bedford shipyard in 1749 as yacht for the English Royal Family.

Scale 1:47, Length: 830 mm
Display scale kit difficulty: 3

Ship history
Royal Yacht the Royal Caroline was built at Bedford shipyard in 1749 as yacht for the English Royal Family. She served for many years, during which she sailed all around the world. She was finally broken up in 1820. This beautiful ship had an extremely competitive line for racing as well as a rich set of ornamentation all around the hull.
Royal Caroline Model Ship was a Royal Yacht built for the use of George II and his wife, Queen Caroline. She was sailed for pleasure cruises by the Royal Family and as a transport for members of the court sailing between England and Holland.
On the latter occasions, she was accompanied by as many as four frigates, and when the King was on Board, accompanied by the First Lord of the Admiralty, her distinguished captains included Sir William Cornwallis and Sir Hyde Parker.
In 1761, the vessel was renamed Charlotte (later Royal Charlotte) for George's III Princess Sophie Charlotte.

Scale kit description
The kit features the following: This advanced kit is suitable for ship kit builders who previously built two or more models of a similar style.
A double plank on frame hull construction, building plans with general details English instructions booklet, full set of lost wax brass castings walnut and lime planking, wooden masts and spars, brass and walnut fittings, etched details, rigging cord. All sheet ply sections are laser cut for accuracy.

CAUTION!! Although these are high quality ship model kits, they may not be suitable for some one not familiar with building of wooden model ship kits. See more.


Ship model Royal Caroline is favorite wooden scale kit from Mantua - Panart manufacturer. It is popular for its good quality and the customers often buy it as a valuable and nice gift. Scale model kit Royal Caroline from Mantua - Panert contains necessary building material and parts. That is why the modeler can focused only on building of this nice wooden tall ship model. Victoryshipmodels.com selects and offer only the best ship model kits. Ship model Royal Caroline is one of them.

Retail box in pictures - overview
Wooden planks and parts, accessories, documentation.